Businesses Accelerate Growth by Leveraging Axcet's Missouri PEO Services
Local PEO's HR experts deliver big-company expertise, giving small and mid-sized Missouri organizations more time to concentrate on mission-critical functions
Most Missouri small business owners founded their companies to pursue long-held entrepreneurial dreams. Having to manage day-to-day human resources is a byproduct of running a business – and generally not one that generates the greatest enjoyment. Yet, handling payroll, offering benefits, managing risk and maintaining compliance with Missouri and federal HR-related regulations are necessary to running a business.
To alleviate this complex burden, small and mid-sized companies often choose Axcet HR Solutions for HR outsourcing services in Missouri. As a certified professional employer organization...
Axcet alleviates the time-consuming burden of HR administration. Our highly qualified experts manage critical HR functions, freeing up time and resources owners then can apply to growing their businesses.
Drawing on Axcet's HR experience and knowledge of municipal, state and federal laws HR laws, your smaller company also will avoid missteps that could lead to disengaged employees and non-compliance penalties.
PEOs by the Numbers
Faster Growth. Over the past 15 years, employment at small businesses using Certifed PEOs has grown between 7 and 9 % faster than small businesses overall.
Lower Turnover. Small businesses that have used a PEO for at least four quarters have experienced employee turnover at rates 10 to 14 % lower than the average rate for U.S. businesses.
Greater Longevity. Privately held businesses that use PEOs are approximately 50 % less likely to fail (permanently cease operations) when compared to similar U.S. companies.
The burdens a Missouri PEO can relieve from HR include the following:
Outsourcing Human Resources in Missouri
As a locally-owned source for Missouri PEO services, Axcet values personalized service as much as you do.

We dedicate an HR consultant from our experienced team to your company. That seasoned professional works to understand and meet your company's unique HR goals and challenges, recommending and helping you implement tailored HR services that propel your business forward.
You can trust Axcet HR Solutions' human resources outsourcing services in Missouri for:
Because workplaces are a melting pot of personalities and work styles, challenging employee situations are inevitable. As a certified serving Missouri clients, Axcet can help you successfully handle discipline, terminations, grievances, harassment allegations and employee performance issues.
Nothing fuels your organization's future success like a sound strategy that aligns HR practices with growth goals. Axcet's Missouri HR services include reviewing your internal structure and recommending modifications designed to uniquely benefit your company. During the process, we leverage organizational development tools that include employee surveys, workforce planning that helps you maintain a high-performing staff, compensation analysis to determine if your pay scale is competitive and succession planning to ensure the longevity of your business.
Hiring and retaining top talent is the name of the recruitment and retention game. That never happens by accident. It's the culmination of an intentionally designed and well-executed strategy that attracts high performers. Axcet's HR pros are available every step of the way – from developing relevant job descriptions and interview questions, to drafting convincing offer letters and creating effective onboarding experiences – so our clients can find and place the right people with the right skills in the right positions.
Since our founding in 1988, Axcet has encountered hundreds of employee relations challenges. Those situations inform our customizable training offerings, which make your company's leaders better at the HR aspects of their jobs. And that, in turn, bolsters your business, reputation and protection against legal claims. Axcet, trusted for PEO services in Missouri, trains managers and supervisors to build stronger, more harmonious teams and effectively coach, motivate and discipline employees.
Small business owners in Missouri and nationwide have lost sleep at one point or another over the labyrinth of federal, state and local labor laws they must follow.
Unless you're an HR expert, it's highly unlikely you understand all the legal requirements associated with employing workers – which is precisely why smart small businesses rely on Missouri PEO services from Axcet to stay compliant.
We monitor constantly changing HR regulations and check required tasks off our clients' to-do lists, including:
EEO-1 reporting;
FMLA administration;
ADAA and Title VII compliance; and
State and federal postings.
Missouri small and mid-sized business owners often do not know they have only 10 days to respond to the state with eligibility information when a former employee files an initial unemployment insurance claim. If they don't meet that deadline, the law automatically grants the requested benefits. Smaller Missouri businesses that partner with Axcet don't have to navigate complex unemployment claims. We handle these responses and ensure our clients do not pay illegitimate claims that could ultimately translate to higher unemployment taxes.
Let's start a conversation about how Axcet can save you time, money, hassle and resources, so you can focus on mission-critical functions that lead to business growth in Missouri.
Is a PEO right for your small to medium business?
By outsourcing tedious tasks like payroll, benefits, risk management, and human resources to a PEO, small and medium-sized business owners can free up valuable time and experience many more great benefits.
Employee Benefits
Good health insurance has always topped the list of benefits employees want most. The COVID-19 pandemic amplified that desire. But the process of finding the best options and administering plans can be daunting – especially for small businesses that may not have the time, expertise or budget to choose plans that meet their employees' needs and expectations. That's where Axcet comes in. We do all the legwork for you, leveraging economies of scale so you can afford Fortune 500-level health benefits for your Missouri small business. We tap our deep market knowledge and industry experience to help you implement options that will attract and retain top-tier talent.

Health Insurance
The right small business health insurance for your Missouri company is well-perceived by your employees and comes in at or under budget.
Axcet brings the health insurance market to you, working directly with insurance providers to review and recommend options that meet your financial and employee wellness goals.
We give small business owners access to higher-quality benefits than they could offer on their own, including health, life and disability insurance, dental and vision, employee assistance plans and pre- and post-tax health savings accounts.
Employee benefits administration and compliance require the kind of specialized expertise that Axcet offers Missouri small business owners. We make the administration of health benefits for small businesses a seamless process by handling plan design, employee communications and enrollment, vendor payments, claims assistance and annual renewals. We also take on the time-consuming responsibility of ensuring our client companies comply with complex regulatory requirements.
401(k)
A December 2020 J.P. Morgan survey found that fewer than half of small business owners offer employee retirement plans, even though a 401(k) plan generally is considered a key component of a competitive benefits package. These plans can be expensive and difficult to manage on your own. Axcet eliminates setup costs and related administrative tasks. And, our extensive roster of investment options means you're sure to find a plan that helps you help your employees prepare for financially secure futures.
Payroll Services in Missouri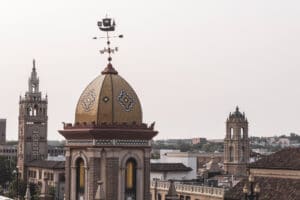 Of all the recurring items on small business owners' to-do lists, payroll is perhaps the most important. You have to get it right every time or risk frustrating your employees and potentially paying penalties for legal non-compliance. Calculating deductions and overtime, managing minimum wage regulations, reporting tax withholdings and making sure your employees are paid exactly what they earned is complicated and time-consuming, and there's no room for error. With Axcet's Missouri payroll services, you can be sure all of that will happen seamlessly – every single pay period.
We take on the tedium of administering payroll so you don't have to. Our payroll specialists have extensive training, industry experience and professional credentials, assuring you that we will always accurately administer payroll. Besides the basics – like tracking the number of hours employees work and distributing paychecks – Axcet's Missouri payroll services include handling additional needs your small business may have, such as figuring and paying commissions and bonuses, determining whether or not employees are exempt and processing contractor payments.
Federal and Missouri payroll tax laws, coupled with laws specific to the cities where businesses operate, further complicate the process of paying employees. Those regulations are ever-changing, sometimes even adjusting retroactively. Axcet tracks these fluctuations in real time to ensure we file every tax form correctly – on time, every time. As an IRS-certified PEO (CPEO), Axcet assumes fiduciary responsibility for payroll tax administration on behalf of our clients, providing another layer of protection against late-payment penalties.

Payroll non-compliance fines can be substantial, and ignorance of the law is no defense. Missouri small businesses can confidently turn to Axcet and our deep bench of highly qualified payroll specialists to manage compliance. We understand Missouri and federal regulations that dictate how employees and payroll taxes are paid, and we tap decades of experience to ensure your Missouri business complies with them. As a CPEO that meets rigorous IRS requirements, Axcet is solely liable for federal employment taxes on wages we pay your employees.
Risk Management
Axcet's certification as an OSHA VPP (Voluntary Protection Program) Star Worksite recognizes our outstanding achievement in workplace safety. In other words, we practice what we preach. Our safety consultants can do the same for you by customizing strategies, training and best practices that reduce occupational hazards and mitigate claims losses.
We help you keep your employees safe and your company compliant with OSHA regulations so your work environment supports peak performance.
Workplace Safety
Besides being the right thing to do, maintaining a safe workplace makes smart business sense. Safety measures return big dividends by helping you boost productivity levels, minimize work accidents and their related costs, reduce absenteeism and avoid penalties for non-compliance with federal and Missouri laws. Axcet routinely conducts mock OSHA audits and job-site safety inspections to identify opportunities for improvement. Then we develop policies and procedures to address those areas and help your small or mid-sized company maintain a safer workplace.
Workers' Compensation Insurance
Risk management starts before an injury happens. Axcet helps Missouri small businesses minimize workplace accidents and the impact from related workers' compensation claims. Through effective claims management, we reduce overall claim costs and help clients effectively navigate nuanced Missouri workers' compensation laws.
Axcet has a long history providing Missouri PEO services that keep small businesses growing and running smoothly. We lighten the heavy load of HR administration and risk management for business owners.
Let's start a conversation about how Axcet can save you time, money, hassle and resources, so you can focus on mission-critical functions that lead to business growth.