We are Committed to Helping Businesses Like Yours Thrive
As a small or mid-sized business owner, you get pulled in dozens of directions every day, often without much backup to fill in your knowledge and expertise gaps. Axcet HR Solutions understands those pressures. We started as, and still are, a small business – but with a difference: We exist to help your business grow.
A Partnership for the Win
Axcet partners with smaller businesses to relieve the burden of day-to-day human resources functions and liabilities, multiply your health benefits buying power, and give you access to technology and best practices that boost your business's efficiency. That relationship gives you back the roles you love – following your passion and building your business.
In It with You – Now and Long Term
Axcet, a professional employer organization (PEO), draws on a deep bench of highly credentialed, long-tenured payroll, human resources, and risk management experts to serve clients who depend on us for mission-critical functions. Clients work one-on-one with dedicated HR and payroll advisors for the full term of the relationship.
Those representatives act in tandem with other longtime Axcet team members so business owners enjoy consistency, rather than an ever-changing lineup of new faces who have to acquaint themselves with the company's needs. We live the ideals we promote to clients, and we can help your business fuel that same exceptional longevity among team members by creating a positive work environment and inclusive culture.
A Reliable Local Partner
Strategizing collaboratively with clients, Axcet becomes a small business's right hand for outsourced services that include payroll, benefits, human resources consulting, health care, tax administration, risk management, compliance, and workers' comp, among others.
For more than three decades, Axcet HR Solutions has exclusively served small and mid-sized organizations in metropolitan Kansas City. Our focus remains on doing business with these companies – our neighbors and a vital part of our community's fabric – to help them thrive.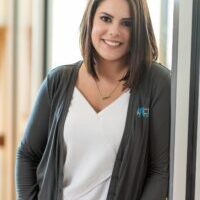 HR Blues? Let's Talk.
Our veteran team of SHRM-certified human resources consultants and our access to employment law attorneys provide your business with unparalleled HR expertise. Add Axcet's HR team to your bench so you can get back to what matters. Reach out today.
Kevin Anderson
May 22, 2023.
Having the HR expertise to help in difficult situations. And being able to make a call and get the correct info quickly. Health insurance is a pain! but Axcet is a big help!
Shana Crockett
May 16, 2023.
Our Axcet team is the best! Herman and Laura are great at what they do and very knowledgeable.
Lance Edward
May 16, 2023.
The team at Axcet is amazing!! They are always ready and willing to help out anytime we need them. I would highly recommend them to any business. It's a huge relief for us, knowing the answers we need to keep our business moving forward are just a phone call away.
Cheryl Baldus
May 11, 2023.
Axcet staff is knowledgeable and helpful. They allow me to focus more on operating my business.
Kyle Bruce Arms
April 26, 2023.
I am very impressed with these guys, especially Kelly. I was in need of urgent assistance regarding my W2s from a job and got service and help that day. You know someone cares when even though they got nothing for helping me, they gave A1 service like I was any current client. True HR! Thanks Kelly!
HENRY ADAMSON
November 28, 2022.
I have found that I have a problem with the computer program in part because I have macular degeneration in both eyes and double vision in my right eye. It is frustrating that I am asked to rate this program before I even get logged in.
Haely Goodpasture
November 17, 2022.
Axcet is a great company. The best actually.
Schedule a consultation with Axcet today.