You don't have to take our word for it...
"...very much appreciated!"
"I want to thank you again for so quickly compiling and sending us the payroll reports we needed in order to submit our PPP loan application. We were able to submit our application with the supporting payroll reports as soon as the SBA loan website opened, and our PPP loan has been approved. Your help in this process is very much appreciated!"
Mary H. | Overland Park, Kansas
"We started working with Axcet in 2018 and they have dramatically increased our internal productivity. We used to spend hours on payroll, HR, benefits, taxes, etc. each week and that is no longer the case. Prior to Axcet, we worked with two other payroll companies, and it was a complete mess. Working with Axcet is like having a robust and efficient internal HR department. They have solutions to every problem and we no longer feel lost trying to navigate the payroll landscape. If you want to streamline your business and get out of the HR and payroll weeds, then go with Axcet."
Peyton W. | Owner, Overland Park, KS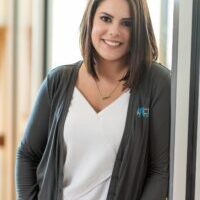 HR Blues? Let's Talk.
Our veteran team of SHRM-certified human resources consultants and our access to employment law attorneys provide your business with unparalleled HR expertise. Add Axcet's HR team to your bench so you can get back to what matters. Reach out today.
Lance Edward
December 6, 2022.
The team at Axcet is amazing!! They are always ready and willing to help out anytime we need them. I would highly recommend them to any business.
HENRY ADAMSON
November 28, 2022.
I have found that I have a problem with the computer program in part because I have macular degeneration in both eyes and double vision in my right eye. It is frustrating that I am asked to rate this program before I even get logged in.
Haely Goodpasture
November 17, 2022.
Axcet is a great company. The best actually.
Koty Potts
November 17, 2022.
Axcet is amazing! I've been working with them for a few months now and they have been an amazing resource to look to whenever I have questions. I highly HIGHLY recommend them for your needs!
Lisa Cordill
December 22, 2021.
When we left Axcet, our CEO was hoping to find an HR Consultant that more aligned with his goals for our organization. But also we left because we had a connection at another company and wanted to give them business. We had tried two other PEOs. Both of which we left after the first year. The level of service that we were accustomed to with Axcet was not present at the other PEOs. It would take much longer to get the most simple questions answered or to get a report that we needed. One of the PEO's portal was the exact same as Axcet's but they had everything locked down where we would have to ask them for certain things. Again, then it would take forever when before I was used to doing it myself. We came back to Axcet truly because of the excellent service we always received. Everyone at Axcet would make us feel like we were their only client, like they were sitting there waiting for our call, always friendly and ready to help.
Schedule a consultation with Axcet today.